Gas Detection products by Airwave Electronics – Manufacturer of Gas Analyzers, Gas Detectors and Calibration Gases
Gas Analyzers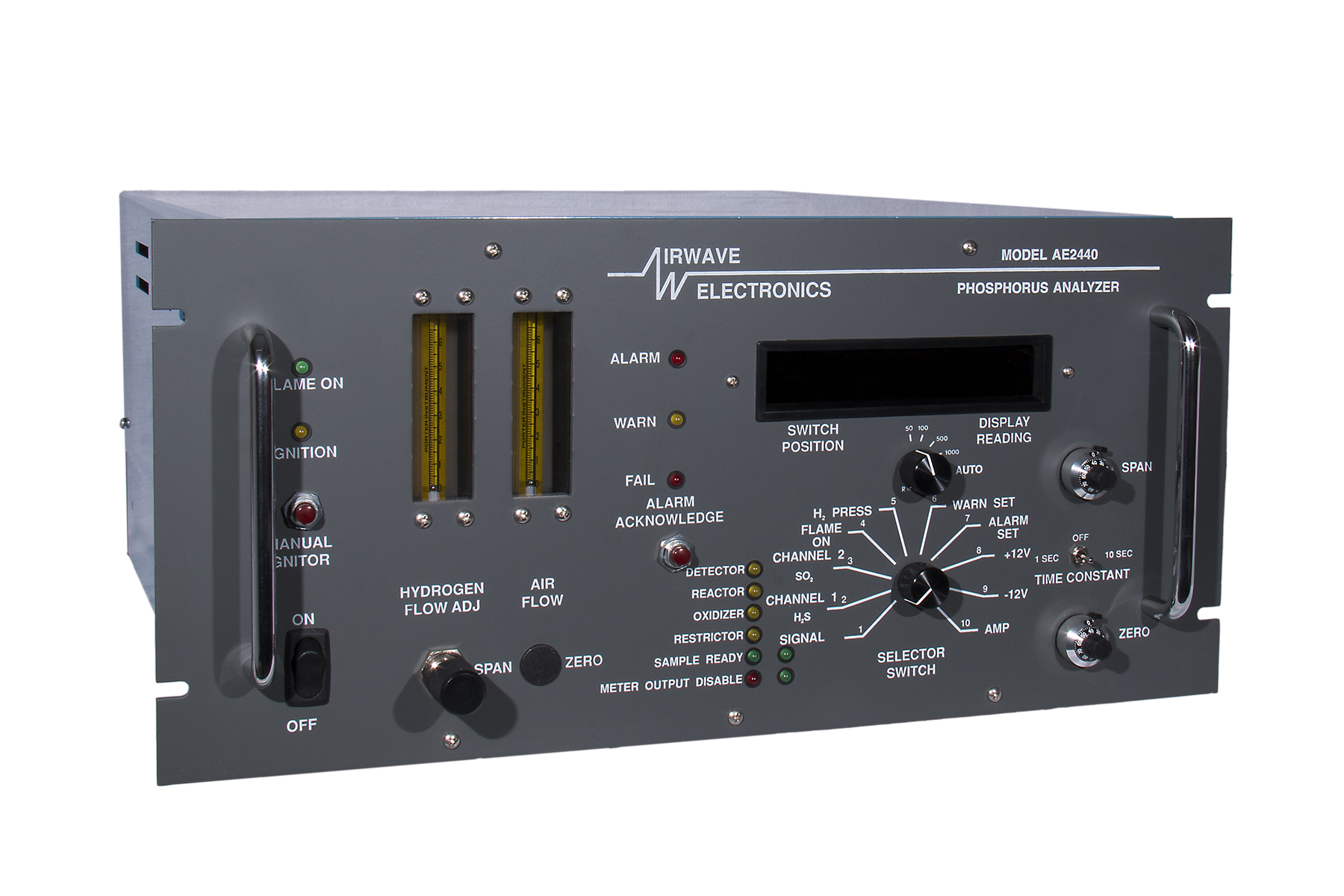 The AE2430/2440 HYFED hydrogen flame emission detector is a direct reading continuous ambient monitor that uses a flame photometric detector (FPD). The FPD provides fast response and is the most sensitive method for determining low concentrations of all sulfur or phosphorus/phosphine species in air. The AE2430/2440 is one in a series of versatile Sulfur/Phosphorus analyzers available in various configurations for the measurement of Total Sulfur, Phosphene, Hydrogen Sulfide, Sulfur Dioxide and Sulfates.The AE2420 hydrocarbon analyzer is a compact instrument used for monitoring ambient concentrations of total hydrocarbons. Its simple and dependable design permits safe operation for air monitoring requirements. No other unit can match its sensitivity, response speed and reliability. This instrument far exceeds present requirements and is the logical investment for the more demanding needs of the future.
Learn more »
Calibration Gases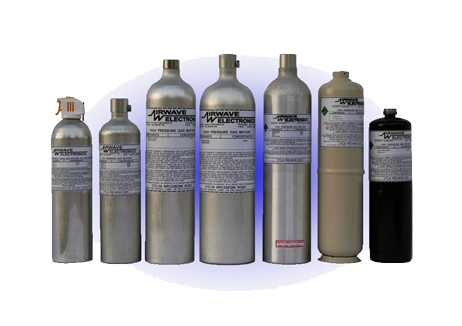 Airwave Electronics offers both disposable cylinders for calibration gases and a 116-litre refillable cylinder that provides an economical and environmentally conscientious alternative to the disposable gas cylinders.Single component gases include Methane, Propane, Pentane, Ammonia, Hydrogen Sulphide, Carbon Monoxide, Nitrogen Dioxide, Sulphur Dioxide, Ammonia and others. Multi-component mixtures are also available, contact Airwave Electronics to inquire about our dual, tri and quad gas mixtures.
Learn more »
Aerial Pipeline Leak Surveillance
Pipeline leaks are a very real concern. The APLS provides fast, cost effective detection of gas and liquid leaks from surface and underground pipeline. The APLS gives you the capability to target and prevent:
losses in product and resulting revenue
potentially dangerous spills
needless down-time
environmental damage
risk to personal safety
Considering the number of miles of gas and liquid pipeline, the potential for leaks is a reality. The capability of early leak detection can prevent emergency situations and reduce the possibility of future leaks. A pro-active maintenance program that detects leaks in the early stages is an effective safety strategy and ensures pipeline reliability. The APLS has detected leaks as small as one cubic foot per minute.
Learn more